About Us
Since our inception in 1997, we at S. V. Belting have been dealing in various kinds of industrial belts to diverse industries in India. From manufacturing only the specialty industry belts, we have grown to stock a range of products that cover the entire array in the belting industry. Our company S.V. Belting, right from the day one has always endeavored to comply with the ever-demanding needs of our clients in terms of product quality and technical support. We strive to meet and exceed the expectations of our customers by constantly monitoring quality standards. We take strict measures to ensure the maintenance of quality standards at all levels of our organization. Our team of experts maintains a strict vigil on the quality of the products. All our belts are designed and manufactured to the highest standards to suit the specific needs and requirements of our customers. We are specialists in our field of operation and are renowned in this sector. Our product range includes Timing Belts, Vee Belts, Rubber Conveyor Belts, PTFE, PU, PVC Light Duty Conveyor Belts, Variable Speed Belts, Nylon Woven Flats, Poly-V Belts, Sandwich Belts, Solid Woven Cotton Conveyor Beltings, Elevator Belts, PU-Ropes, Pulleys, Couplings, Lifting Slings and Lashings, Cold Bending Solutions, among other varieties. We have been consistently giving our efficient services to our customers. Since the day our company was established, all our clients have been enjoying their association with us. We look forward to hear from you very soon.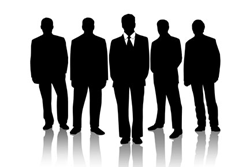 Our Infrastructure
Our infrastructure forms the backbone of our company. We have our own small processing unit situated near Chennai. We have a 1-meter hot press for joining the PUs and PVC conveyor belts. We have a team of well-experienced and trained technicians. We also import PU and PV conveyor belts from Sampla in Italy, which is a renowned name in this segment. We have perfect and exact production management techniques, quality control systems and we also provide timely delivery of our products.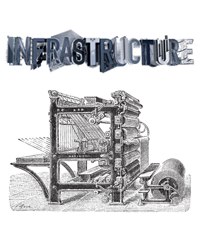 Mission & Vision
Our perspective right since the first day of our establishment in 1997, has always been: Total Customer Satisfaction.
Clientele
Today, SV's clientele spans the width of Indian industry, covering large and small public and private sectors. As Customer Satisfaction is our Motto, we at S.V. Belting, don't just think that the customer is important; we believe that they are paramount. S.V. Belting, over the years has grown from strength to strength and earned an enviable reputation as a market leader and an innovator. With S.V. Belting on your side, it's a trouble free ride all the way. Owing to our impeccable quality, sound infrastructure and pro-active service, we boast a good reputation among our clients.